Charles Saucisse Games (2015 synthesis)
I'm very conscious that all these game were designed in a very experimental way, without any clue of what a "real gameplay" has to be, but in way, that was for the best. Results are for sure flawed, unbalanced and sometimes unplayable, but I look at them more as scrapping pieces of art that can lead to interesting ideas.
Bel-Ocean is, of course, intented to be very different of this, as we want to make a real game. That's also why we choose the Point&Click genre, which is more classical style to handle, without too much experimentations in the gameplay, but keeps large freedom in the writing.
BLEKTRE (2005) : Multiplayer Text-based RPG (PHP with flash graphics, no real-time. 
http://www.ci0.org/blektre/  . The writing is everything in this game, it has a fun review and more success than expected, to the point it was adapted as a piece of contemporary theater.
OURS EN SLIP SIMULATOR (2013) :
(Bear in panties simulator) An attempt to make an "upgraded" Blektre with more multiplayer mechanics. After human economy apocalypse, animals are invading empty cities. One day, a Bear try to catch some food in a machine, they wake up and figure out how to work a credit card. He realizes he's naked. So he gets a panty.
Gameplay : it's an economic game, players build businesses, fight each other, make politics …
The project was too ambitious for the one-year developpement planned for it, economics are really, really complex  to balance ! If the administrator goes away for a bit, problems are overhelming gameplay. Then was cancelled.
SHITRAIN (2015)
An action-RPG created for an atmosphere, with graphics made from internet collages. The result is, we guess, totally unique, but is almost unplayable for everyone but the developper, who didn't make tests or cared for it.  This very personnal piece of art (more than a game ..) has ended has a longplay video, and the music will be released on indie label Lost Dogs Entertainement.
try it on Gamejolt : http://gamejolt.com/games/adventure/shitrain/47906/
RIGHT LEFT GAME (2013)
RIGHTLEFT is a game in wich you have to face other players and choose to go RIGHT or LEFT to avoid collision. Tons of fun !
No further comments …
URL : http://rightleft.autiste.org/
Cyborg Jeanne
(Temporary name)
New prototype of a game I'm working on
SHITRAIN : Soundtrack release, fin du prototype
Toutes les pires choses ont une fin, et je suis un peu soulagé d'abandonner le prototype de SHITRAIN. Belle aventure, un peu mystique, plutôt instructive. On fête ça avec une vidéo Longplay qui montre tout la majorité du contenu, mais surtout la Bande Originale sur Bandcamp.
Latest clitoris#pam
Etienne Dalo – Pédalo Disco. Tracks written by Russie Lenaud & Produced by Gonzagues.
Michel Christen ist tot. Das ist ein Tribut.
Russie had to make an EP alone while I was in Serbie.
Le Pouvoir . Reflexion autour du couple moderne.

MFB522 Fix : missing kicks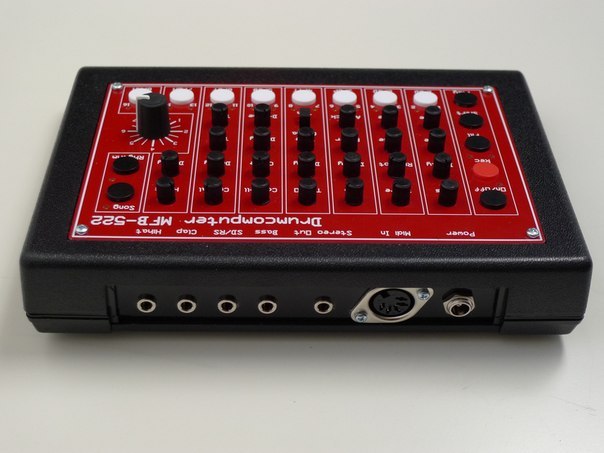 When Sync'ed with an external sequencer, the kick of my MFB was sometimes failing / missing … No matter if the kick is internal or external sequenced.
FIX : I have to micro-decal the kicks from the grid (I suppose too much MIDI information at the exactly same step makes the kick to fail sometimes)
Used to have similar problems with MPC 1000 program change & stuff – micro decal (I speak about ticks) is the answer and makes no difference at hearing.
Lost Dogs Untertainement 001 is out
Record/Vinyl
200 ex / stamped / silkscreened rhodoid / handnumbered. it's beautiful, you can keep it in a safe and play the mp3.
low shipping fees
Includes unlimited streaming of KIWISUBZORUS / LE MATIN – Entertainers vol.1 via the free Bandcamp app, plus high-quality download in MP3, FLAC and more.
ships out within 4 days
Migration du Blog Scum
Le blog scum a été migré, il est donc plus opérationnel que jamais.
Pour info il existe toujours une pétition en ligne pour le faire fermer (1 seul signataire depuis 2008)